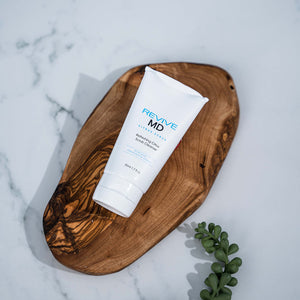 Citrus Scrub from Revive
Introducing our comprehensive acne scrub. Our Citrus Scrub was uniquely formulated to help manage both hormonal acne as well as perspiration induced acne. The combined properties of all the powerhouse ingredients infused in the formula deliver a broad spectrum of benefits that help promote healthier, smoother skin.
Help manage hormonal acne
Argan oil is rich in vitamin E and fatty acids that protect against sun damage and help reduce signs of aging. Additionally, sesame oil and saw palmetto extracts promote glowing skin and may protect skin cells from inflammation and damage.