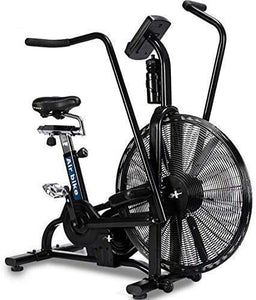 Product Details
Applicable to long-term lack of exercise-induced obesity, body weakness, housewives, sedentary work, postpartum mothers, fitness hobby people, etc., often exercise to keep you away from sub-health.

★The seat can be adjusted freely, the gear position can be adjusted quickly, and the knob can be locked.Work out with no limits due to the unlimited resistance provided by air

★LED wide display window, zero radiation, no eye damage, accurate image reproduction, The harder the pedal, the greater the resistance, the fit of the human body design, and the stability of the body.

★heart rate test, making sports more scientific, strong and durable chain system, sweat-proof fitness cushion, leather edging, breathable,

★Professional-grade pedals, forged cranks can withstand the impact of any user's power, User-friendly scroll wheel design, easy to drag and pull, smaller girls can also control.